We heard about TopGolf from press reports and needed to find out what the fuss was all about. Wasn't it just a glorified driving range with lights that also served food and drinks? We visited TopGolf Orlando the last evening of a Florida golf trip.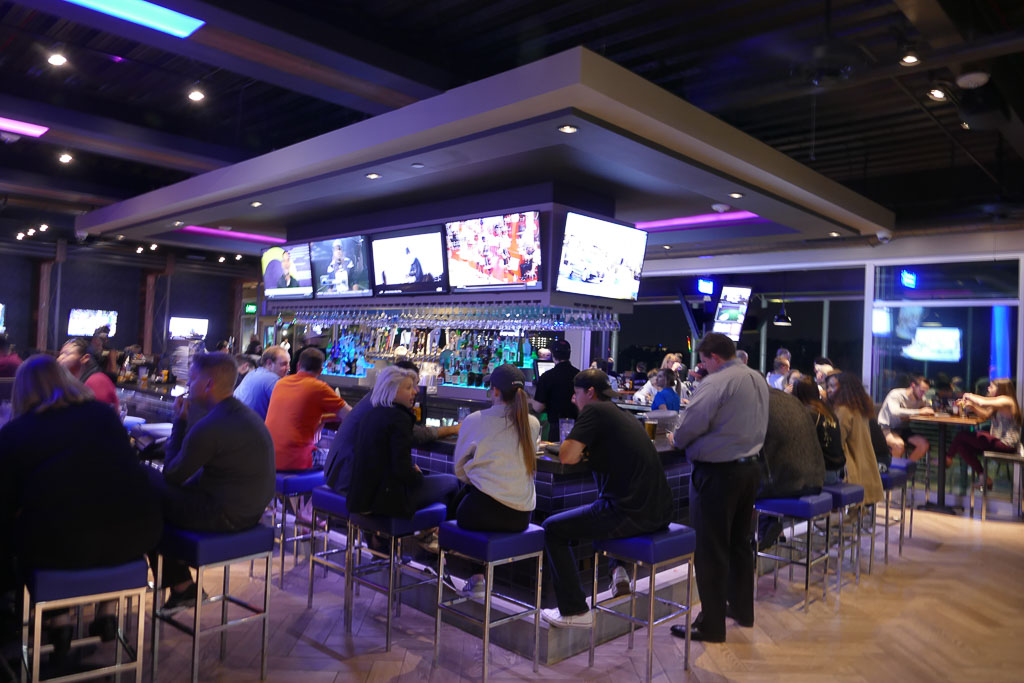 First of all, Top Golf was packed on a Thursday night at 9 pm. The wait to get into a hitting bay was 45 minutes so we headed to the busy bar and restaurant.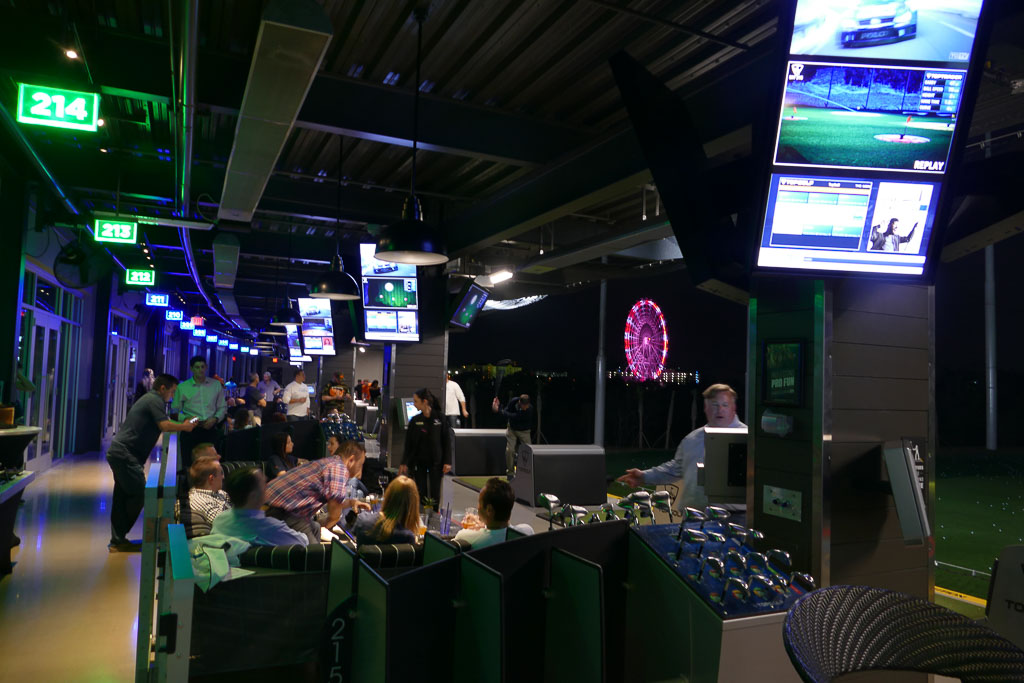 Each bay has a full bar and restaurant service. It's as good or better than the best bowling alleys. Some of the TopGolf locations include swimming pools that resemble a day spa.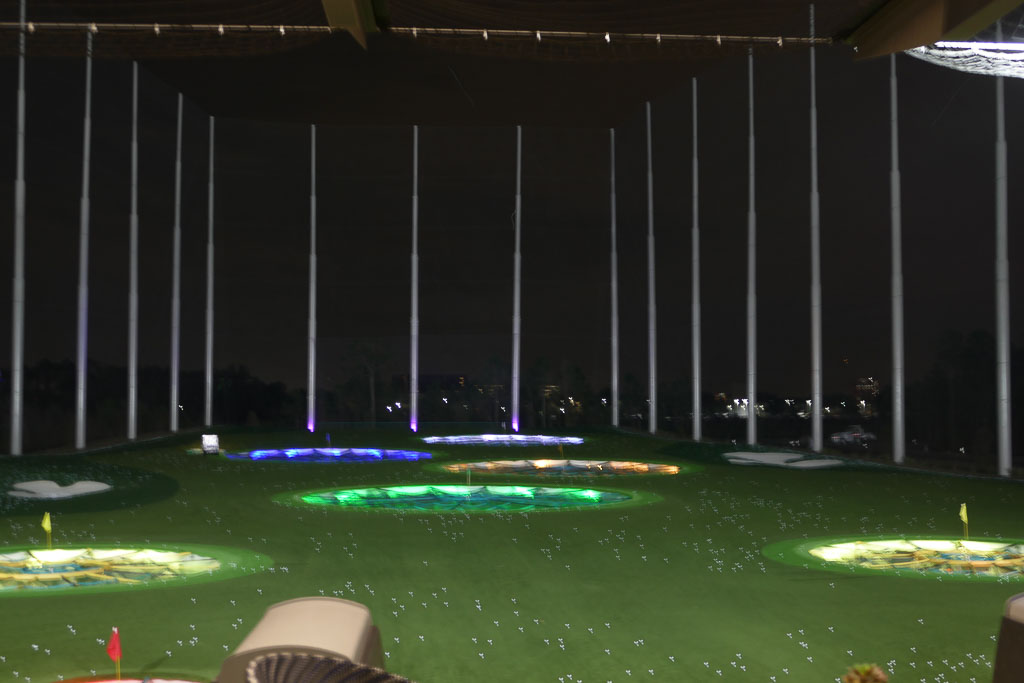 It's all completely enclosed and climate-controlled. The range includes six circular targets. The golf balls have embedded chips that enable what TopGolf calls "TOPTRACER". This allows patrons to see virtual replays and detailed statistics of every shot such as location, distance, and speed.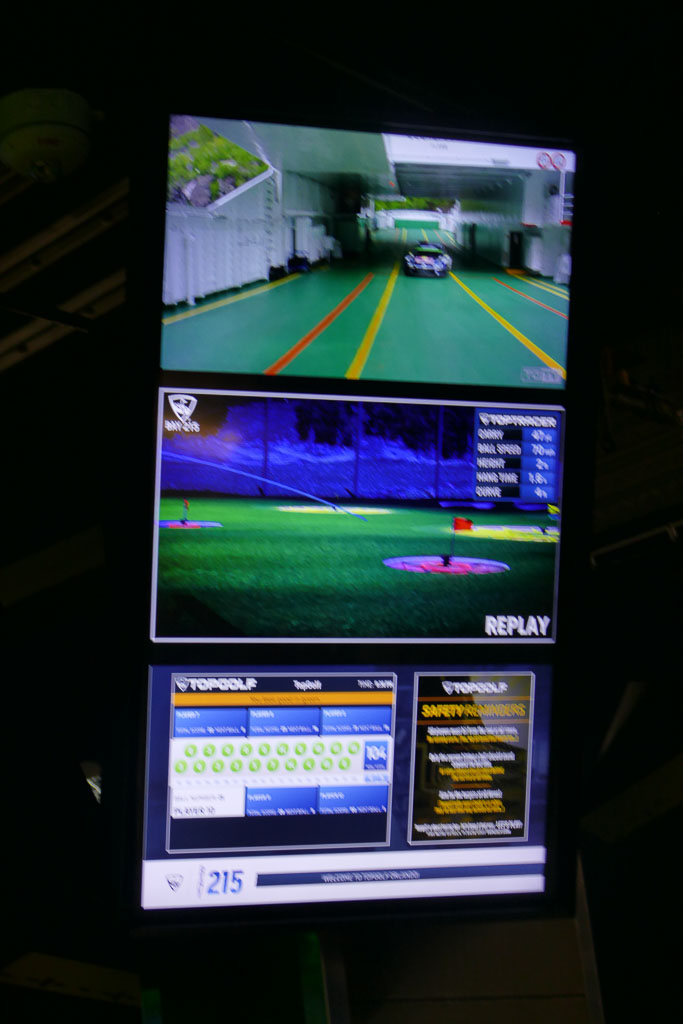 The data capture allows competitions between players at different times. Player rankings for the week and month are available. Results are displayed on High Definition TVs in each Bay. Want to watch a big game, no problem, tune in one of the three available monitors. Your favorite music is only a few clicks away.
TopGolf is not a practice range to tune up the game, it's an entertainment venue to have some fun with your friends. The results are in, patrons are voting with their feet and rushing to enjoy TopGolf with their friends. Thirty-seven locations are open in the US with twelve more locations announced. It's only a matter of time before one comes to a location near you. When it does, check it out, you won't be disappointed.