The World Golf Hall of Fame serves as a steward of the game, containing detailed exhibits on the game's history, heritage, major players, and organizations; course design, equipment, and dress.  Bring your camera.
The four Golf Hall of Fame categories; Male Competitor, Female Competitor, Veterans, and Lifetime Achievement, have elections every other year.  Unusual among sports halls, a single site honors both men and women.  Furthermore, the Hall and the Inductee jointly selected player paraphernalia for display.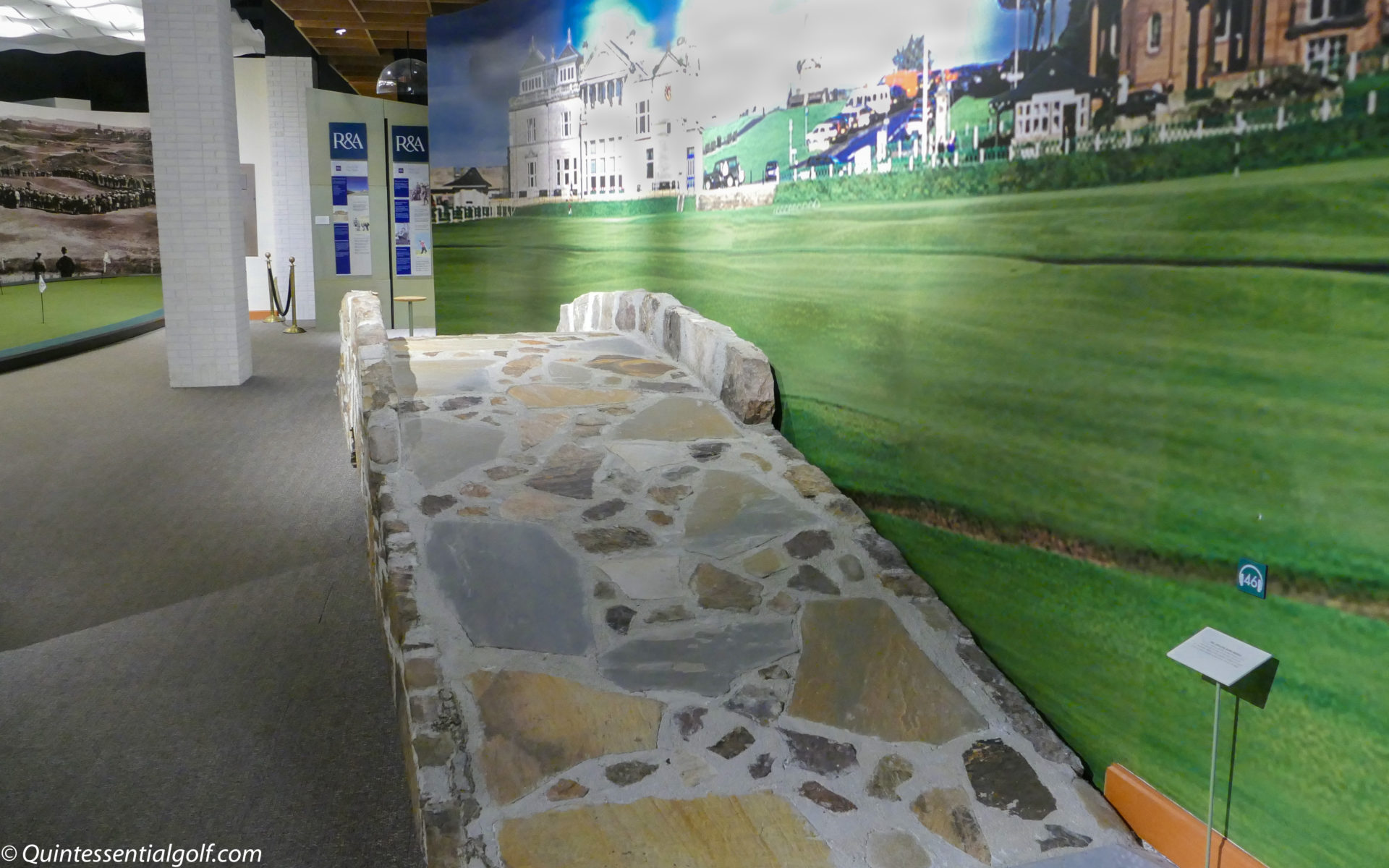 A full-size replica of the Swilken Bridge at St. Andrews anchors an R&A exhibit. The Royal & Ancient Golf Club of St Andrews is one of the oldest and most prestigious golf clubs and was first to codify the Rules of Golf in 1897. They continue as the ruling authority in golf throughout the world except in the United States and Mexico where the USGA has this responsibility.
Get close to one of the most iconic and recognizable prizes in sports – the Masters green jacket. In fact, the central Georgia town of Dublin, less than 100 miles from Augusta, make the cloth. The exact color? Pantone 342.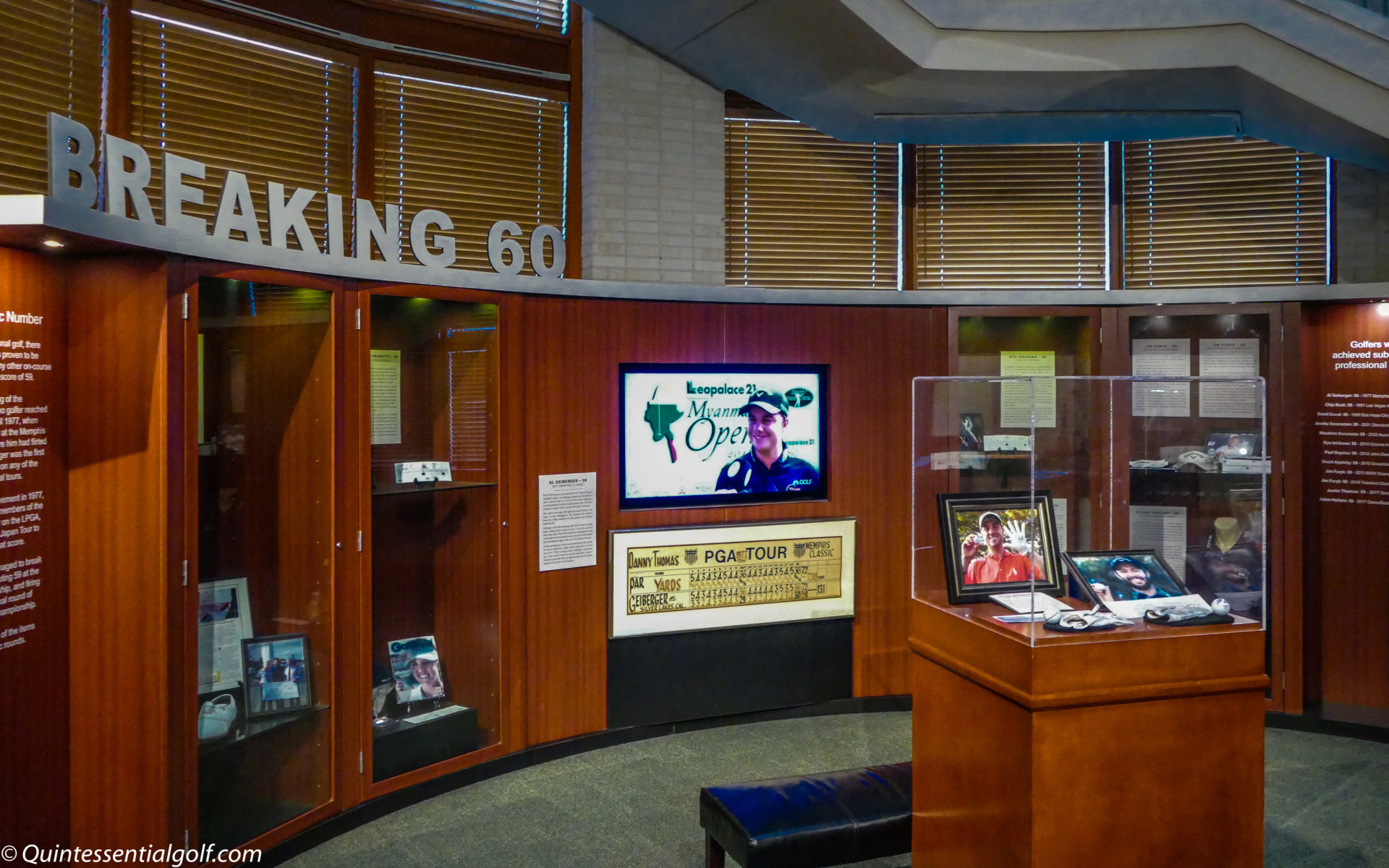 Since Al Geiberger accomplished the first 59 in 1977, there have been eight players have shot 59 or better. One player, Jim Furyk, shot 58 on a Par70 course. Scorecards from those historic rounds in the Breaking 60 exhibit are fascinating.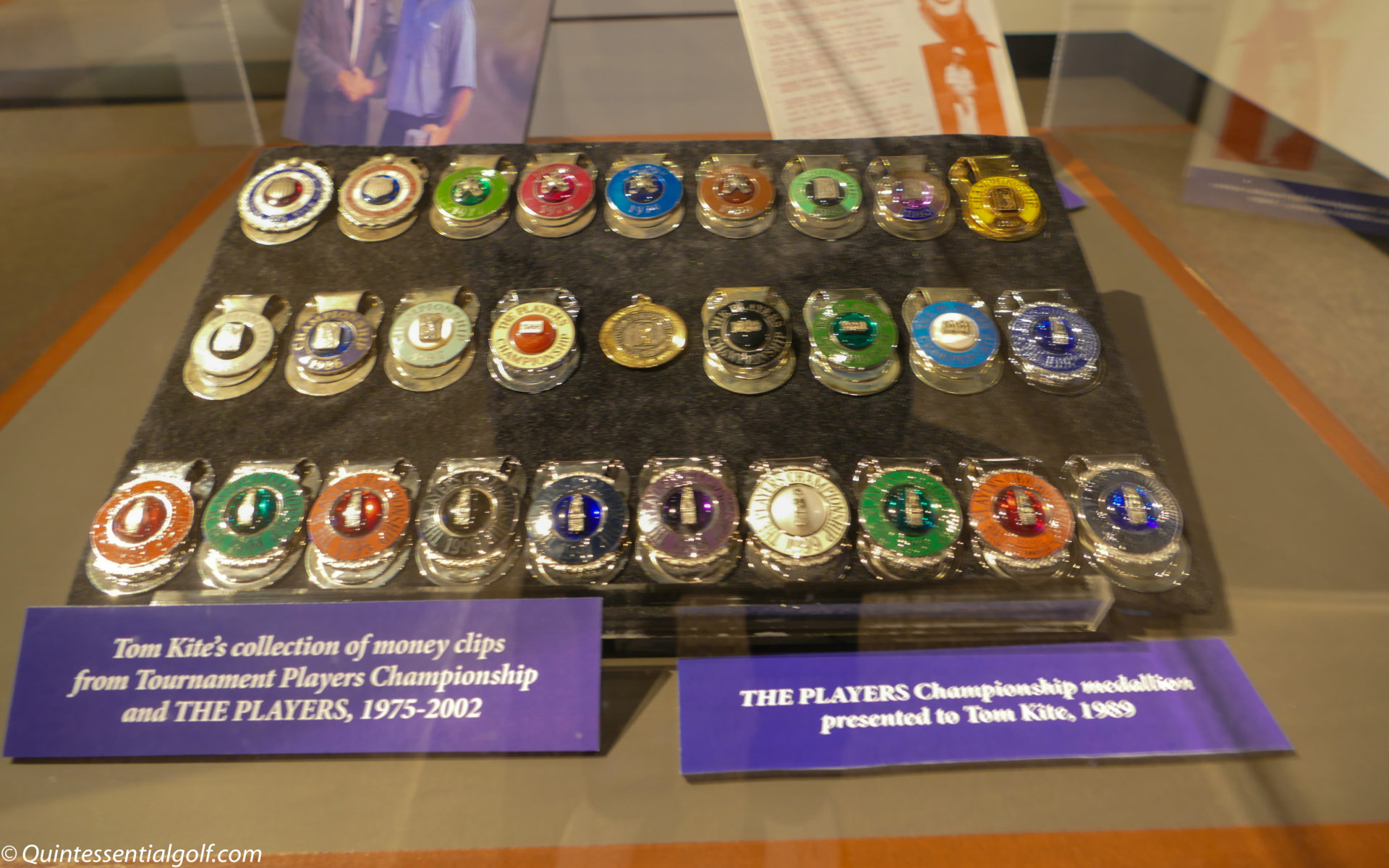 Appropriately, an entire section spotlights the Players Championship. Hence, one exhibit showcases twenty-seven years of commemorative player money clips.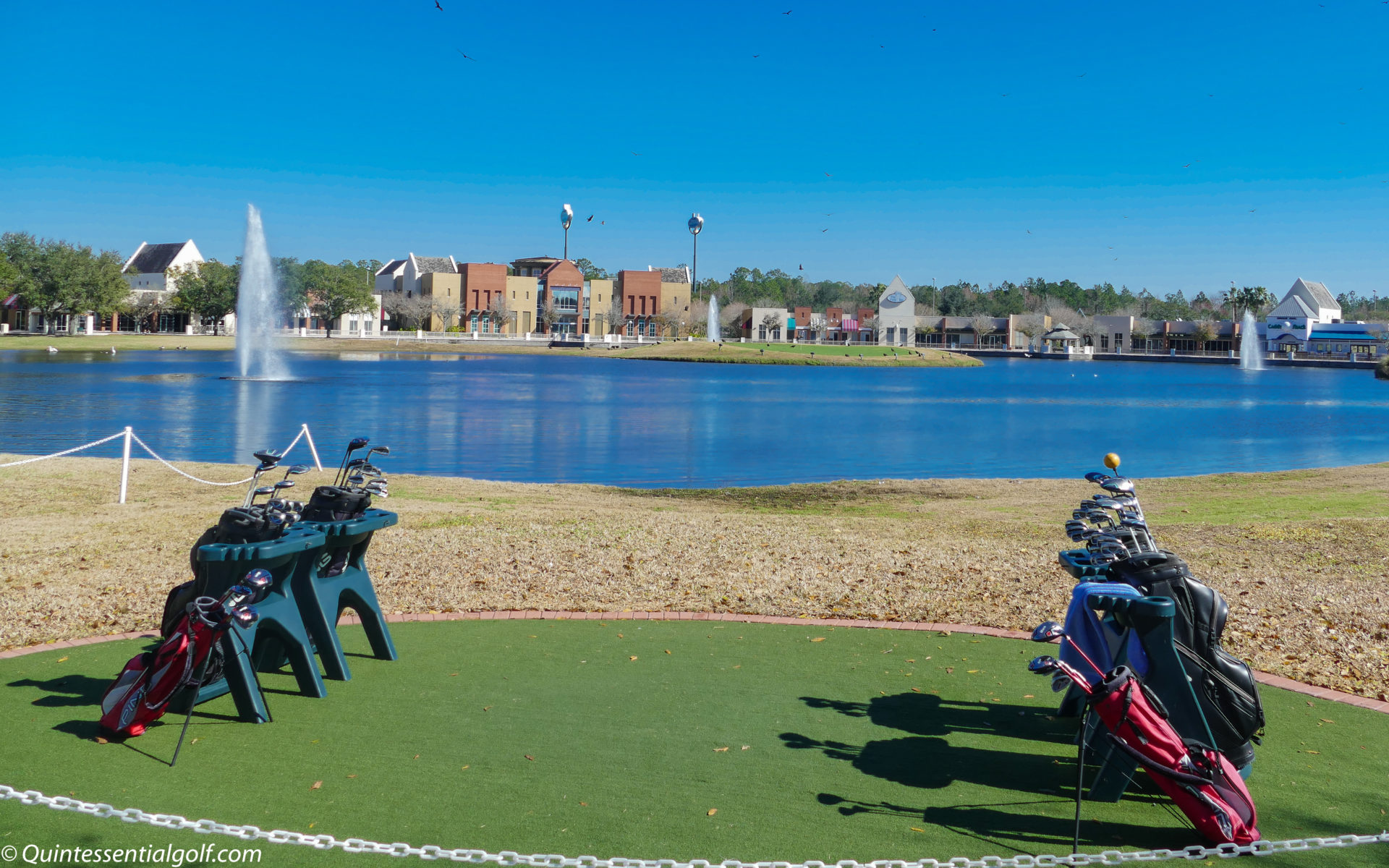 Notable – The Challenge Hole
Take a few swings at the Challenge Hole – a 132-yard island green patterned after the nearby 17th hole at TPC Sawgrass. Balls and clubs are supplied but you can also bring your own. One swing is included in the admission ticket. Additional swings are "2 for $5". Closest to the pin results are entered in the online leaderboard for monthly prizes.
We could have spent the entire day at the Golf Hall of Fame. No problem though, every admission ticket is good for two consecutive days.
If You Go
Museum Info – The World Golf Hall of Fame is part of the World Golf Village at One World Golf Place in St. Augustine, Florida. Open daily except Thanksgiving and Christmas from 10-6pm (Sundays 12-6pm), the adult ticket price is $20.95. Admission is good for two consecutive days. The World Golf Village includes two championship golf courses – The Slammer and Squire and The King & Bear. Both courses are open to the public. Slammer & Squire course is located in the heart of the World Golf Village and hotel center. Shuttles are available.
Location – Fifteen miles inland west of the ocean-side village of St Augustine, Florida. About 45 miles south of the Jacksonville airport and 130 miles northeast of the Orlando airport.
Lodging – The Marriott Renaissance World Golf Village Hotel in the World Golf Village is next to the Slammer and Squire golf course.