The PGA Learning Center is a 35-acre golf park that offers practice areas for every type of conceivable shot. Officially known as the PGA Center for Learning and Performance, it is no doubt one of the most exceptional practice facilities in the nation. However, the PGA Golf Club and the PGA Center for Learning and Performance are open to the public. The Learning Center features expansive multiple putting greens, short game and chipping areas, bunkering areas and over 100 grass hitting bays. Included is a three-hole teaching course, an innovative golf fitness, and training facility and a state-of-the-art club performance repair and fitting facility. Daily, monthly and annual fee programs are available for reasonable fees. Home to the PGA of America Golf Schools, an extensive team of PGA teaching professionals offer a broad range of teaching programs.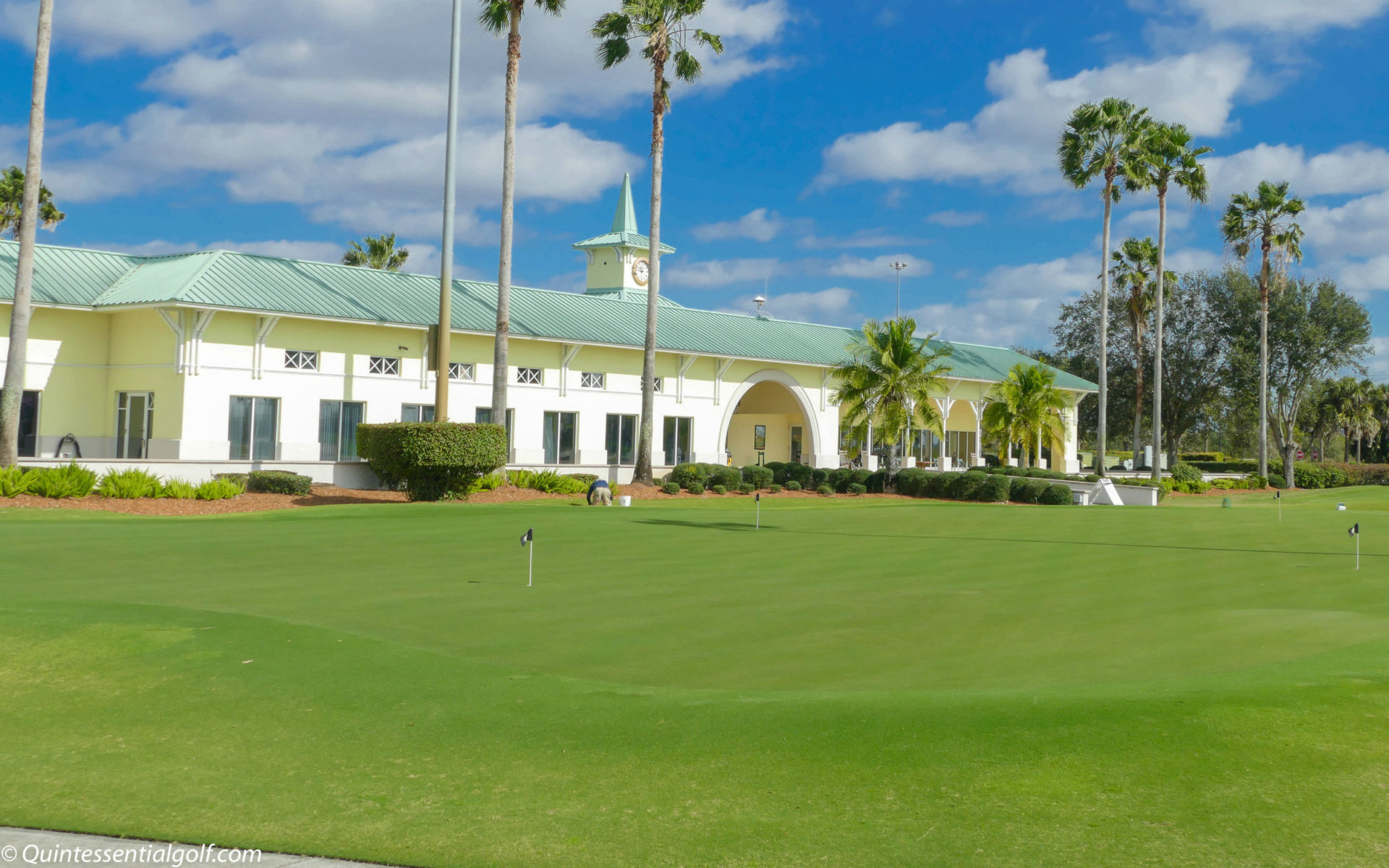 Located at PGA Village in Port Saint Lucie, Florida, it's part of a complex owned and operated by the PGA of America that also includes the semi-private PGA Golf Club, with three stunning 18 hole championship golf courses and the PGA Education Center, serving as the national training center for PGA apprentice professionals.
The Learning Center and the PGA Golf Club started as the private "winter home of PGA club professionals" and is now also open to the public. Known as one of the top training facilities in the world, top club professional talent and several national and junior national golf teams call this their home.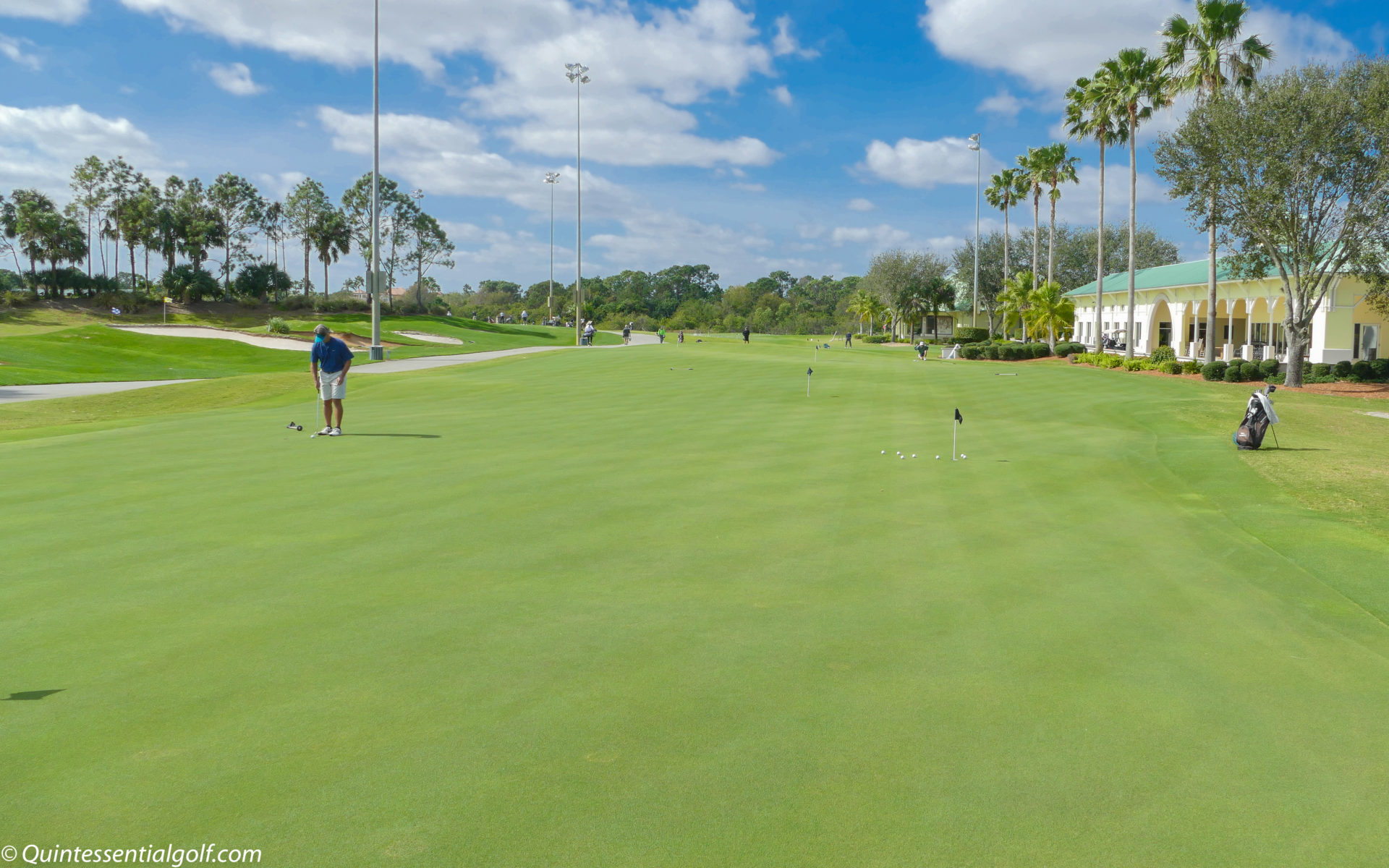 The putting greens are firm fast and large. Hence, the rare ability to practice very long distance lag putting is ideal.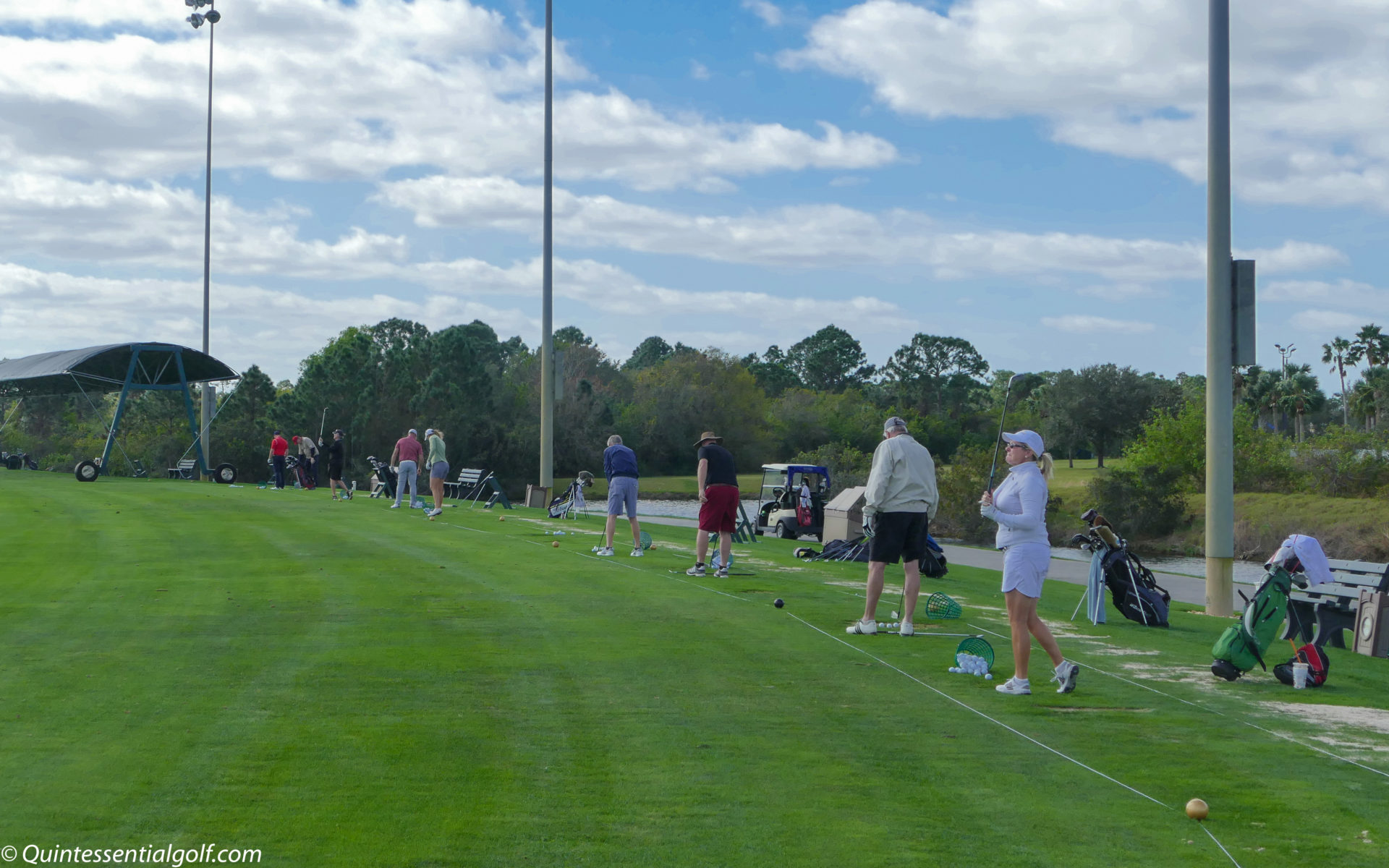 One hundred grass practice stations are set in a semi-circle. An immense range ensures good turf. Hence, you get fairway-like turf conditions similar to actual playing conditions.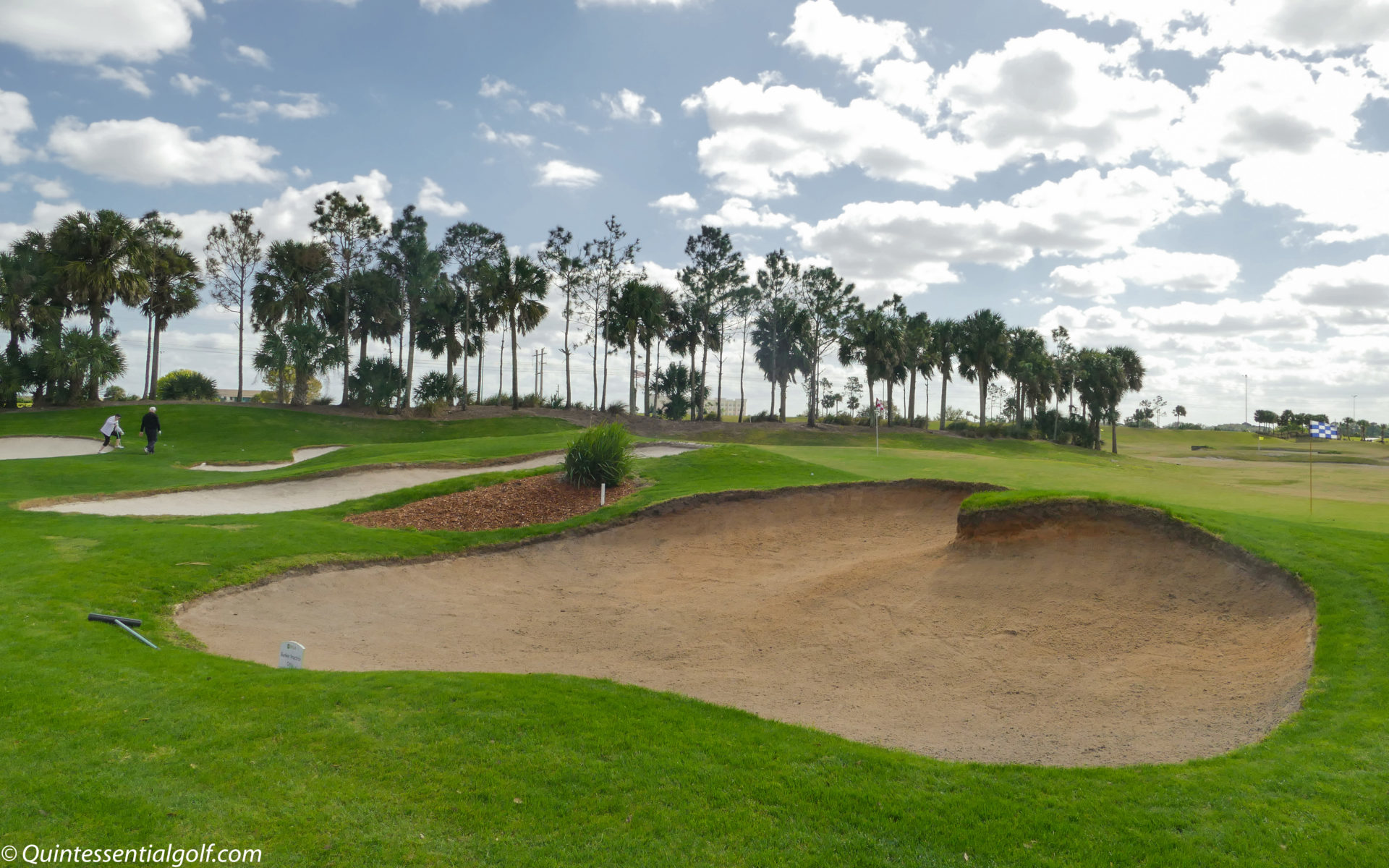 A dramatic and extensive practice bunker area developed with a variety of sand types encountered around the nation.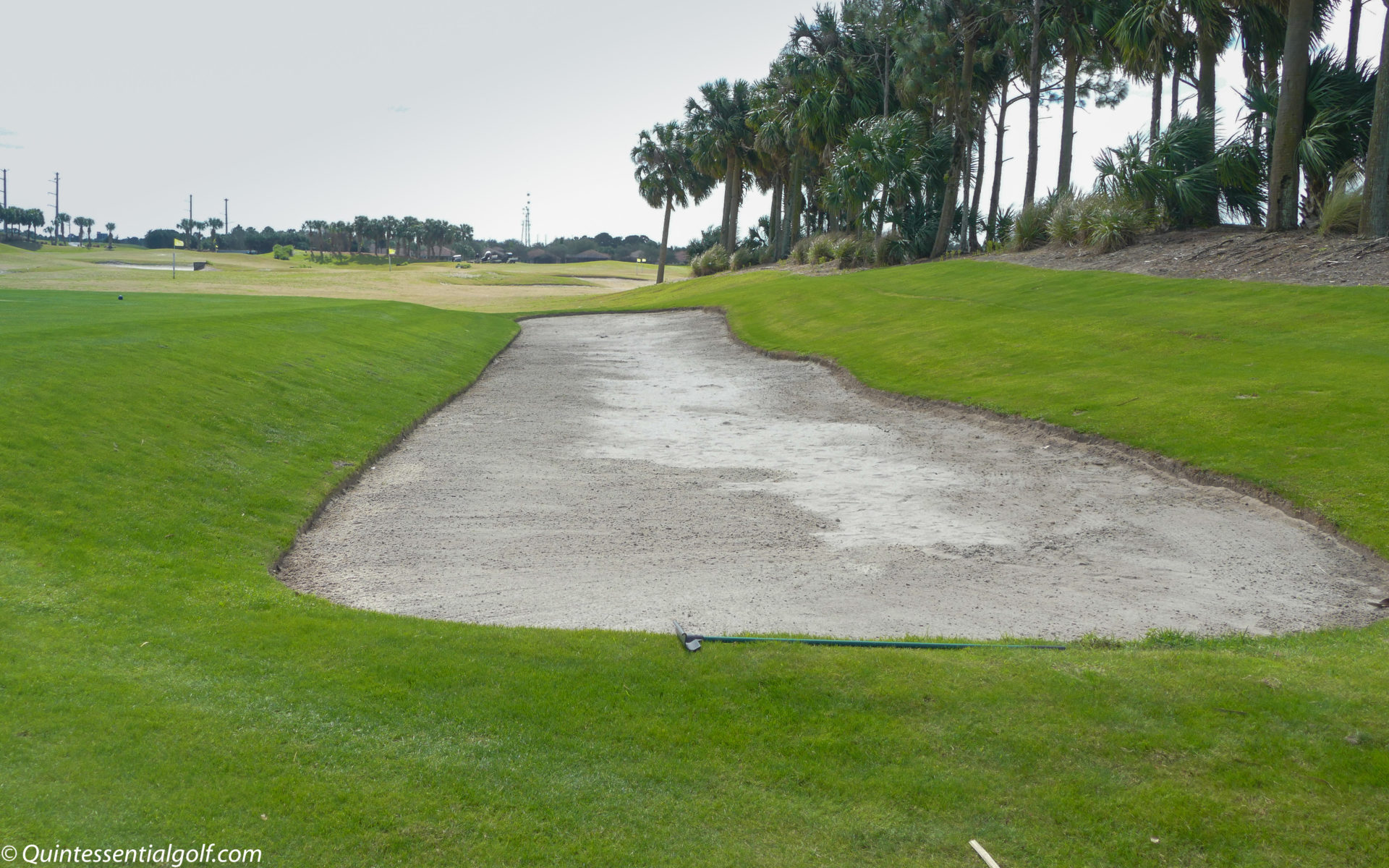 How often do you practice fairway bunker shots? Probably never. No wonder this shot strikes fear in the average golfer. Long fairway bunkers set behind the range are unusual and enable long iron and hybrid bunker practice. They provide several bark-covered areas for short green-side and long fairway shots.
We could have spent all day practicing but it was time to play the immaculate PGA Golf Club next door. See our PGA Golf Club post.
If You Go
Facility Info – The 35-acre PGA Learning and Performance Center in PGA Village is accessible to both teaching professionals and the public with daily, monthly and annual fee programs.
Course Info – The PGA Golf Club (www.pgavillage.com) is a semi-private club with public access owned by the PGA of America with 54 holes comprising the Ryder, Wanamaker and Dye 18-hole courses.
Location – PGA Village is minutes off of Interstate 95 in Port St. Lucie, Florida about 10 miles inland from the Atlantic ocean. About 120 miles south of the Orlando airport and 30 miles north of the West Palm Beach airport.
Lodging – The Sheraton PGA Vacation (www.sheraton.com) is the core hotel of PGA Village. Hilton, Hampton, Holiday Inn, Mainstay Suites are nearby.