The only championship golf course located directly on the Las Vegas strip, Bali Hai is a tropical golfing paradise. The glittering Mandalay Bay Resort & Casino towers over the green on this approach shot at the twelfth hole.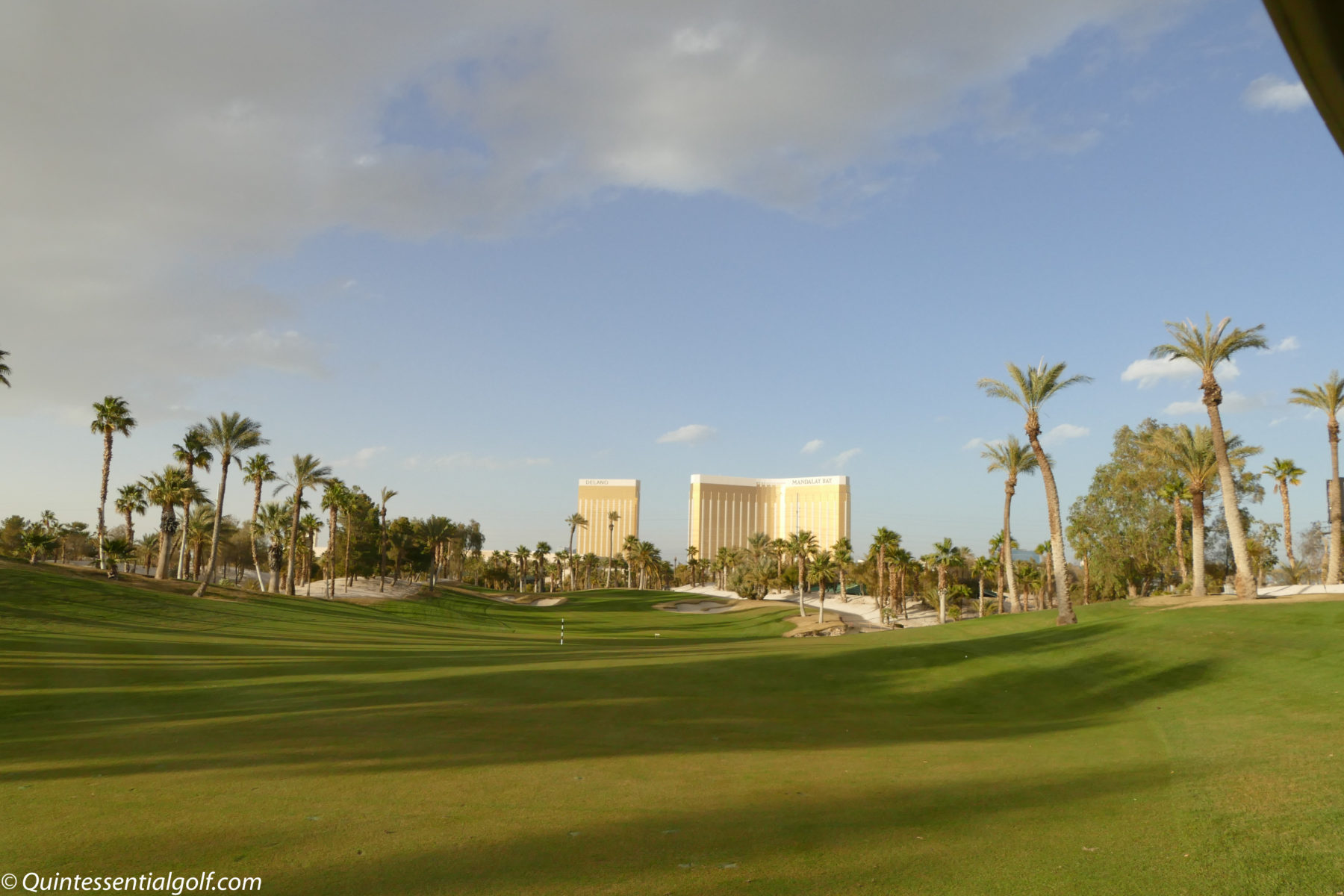 Bali Hai Golf Club attempts to recreate the beauty and drama of the South Pacific. An award-winning clubhouse of Balinese architecture developed from ancient Hindu, and Japanese aesthetic principles continue the South Pacific theme. Unfortunately, there is not a full driving range, a disappointment for such an impressive club.
There are 2,500 soaring palm trees and over 100,000 tropical plants. They constructed seven acres of water features that affect play on eight holes. They accomplish the unique flavor in transition areas through the liberal additional of "Augusta-like" white sand and black volcanic rock outcroppings.
See other photographs and the complete course profile on my website by clicking here Bali Hai Golf Club.
If you have an awesome golf travel photo that you would like to share with Quintessential Golf audience, please send it to chuck@quintessentialgolf.com or contact me here.