As with any UK seaside course, Whistling Straits Irish course includes grassy dunes, deep pot bunkers of various sizes, large rolling greens and few trees. But this course near Lake Michigan on the Wisconsin side sports a unique halfway house between the eighth and ninth holes.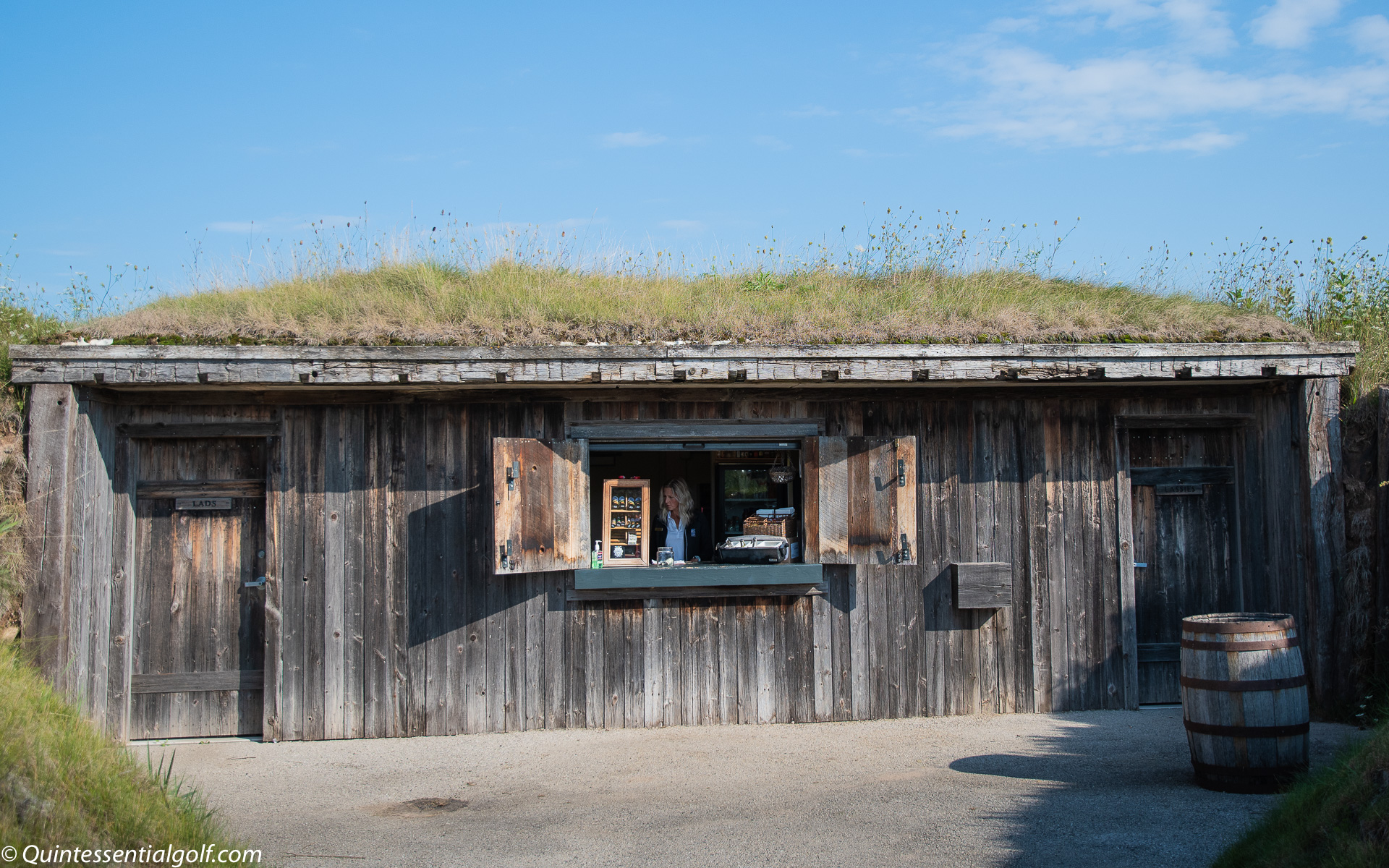 The weathered-look halfway house is built into the hillside. Be sure to try the homemade granola bars, they're delicious!
The Straits course is closest to Lake Michigan. Eight holes hug the lake providing incredible views and swirling winds. Whistling Straits Irish course runs along the Straits course with selected views of the lake on the back nine. Deep rolling fairways surrounded by steep grassy dunes and deep uneven bunkers are prevalent beginning with the first hole. Somewhat unusual for traditional links courses, Whistling Straits Irish course has seven holes where lakes come into play. If you need to play the Straits course since it's the host of the next Ryder Cup, you'll spend almost $600 including the caddie tip. If you want a similar experience with much wider fairways and less than half the price, Whistling Straits Irish course is the choice.
See further pictures and a course profile on my website by clicking here –Whistling Straits Irish Course.
If you have an awesome golf travel photo that you would like to share with Quintessential Golf audience, please send it to chuck@quintessentialgolf.com or contact me here.