Pinehurst No. 9 is the only Nicklaus course in the Sandhills area. It was originally opened in 1989 as a private club – the National Golf Club. Pinehurst purchased it in 2014 making it the ninth course in the Resort collection. It's also known as Pinehurst National.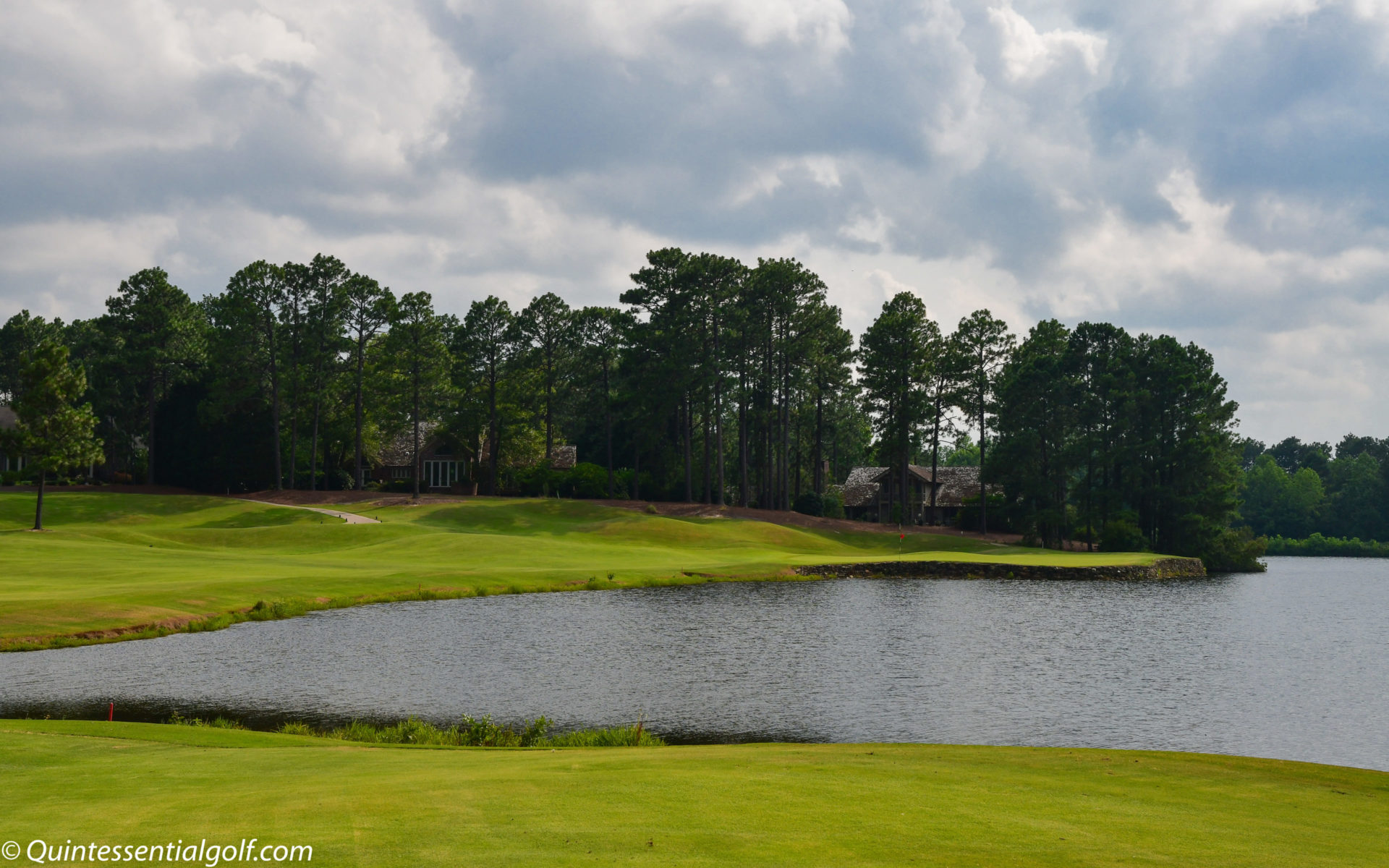 The tenth hole is fun Par 5 with options. Risk the tee shot close to the water on the right for the best approach or play safer to the wider fairway on the left leaving a longer carry over the water. The second shot over water tempts one to chew off as much of the dogleg as feasible to get home in two or set up a short approach. Golfers of all abilities can choose precisely the yardage they want to cover the water; shorter left and longer right. It's the quintesssential risk/reward.
See other photographs and a course profile on my website by clicking here –Pinehurst No. 9 – The National.
If you have an awesome golf travel photo that you would like to share with Quintessential Golf audience, please send it to chuck@quintessentialgolf.com or contact me here.