Situated as an adjunct to the magnificent Fairmont Chateau Whistler hotel, the Chateau Whistler Golf Club provides a fabulous golf experience. Located an hour north of Vancouver in British Columbia, Canada during colder weather it's a popular ski-in ski-out resort. During temperate weather from May to October, it's a magnificent golf and outdoor adventure resort with a balance of beauty, serenity and adventure.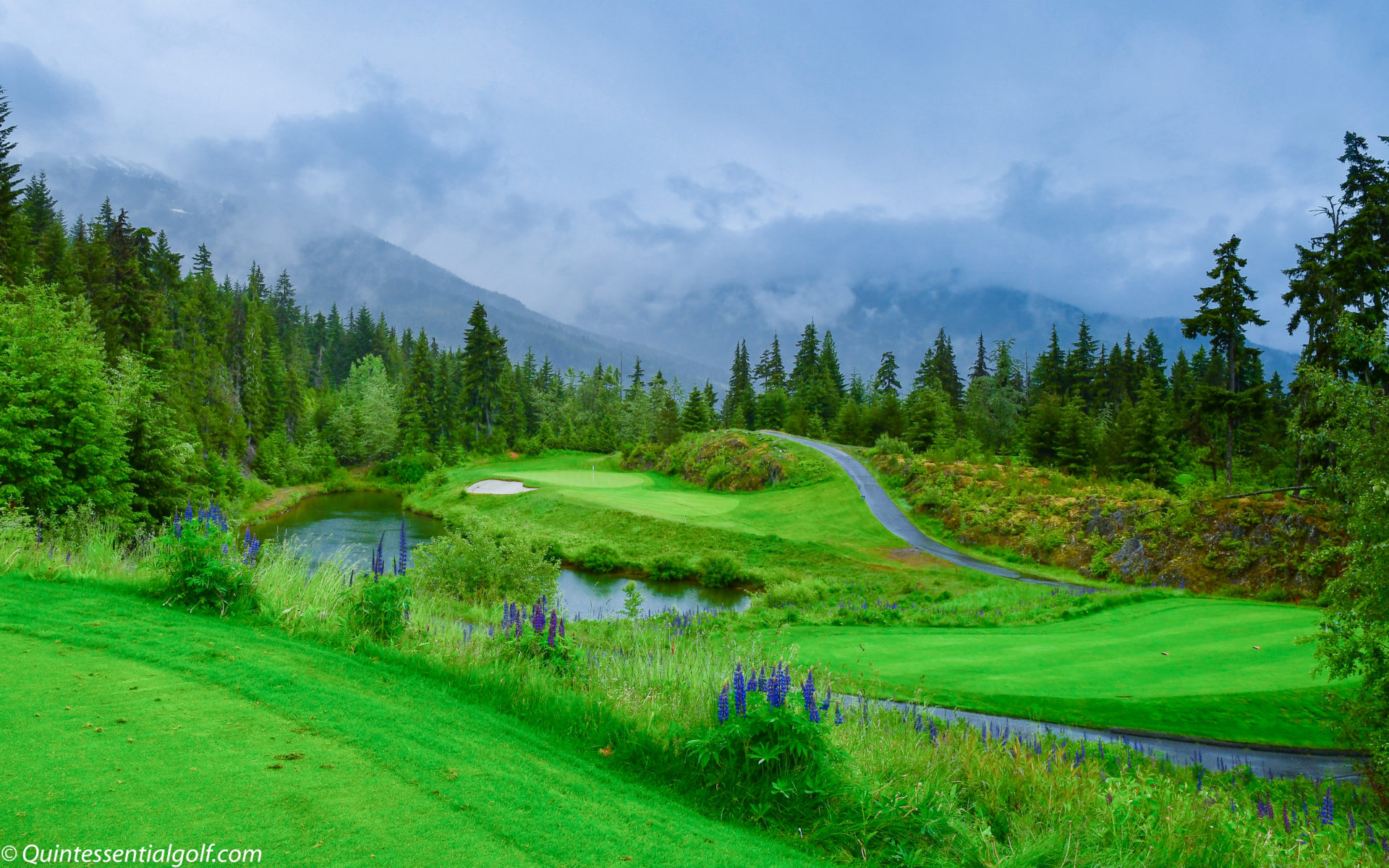 One of two monster par3 holes on the front side, the eighth is 212-yards from the back and 184-yards from the Blue tees. Water guards the downhill oblong green on the left, a thicket of heavy grass grabs short shots and jagged rocks protect the right.
Dark clouds covering snowcapped mountains in the background add to the foreboding landscape.
This is mountain golf at its finest. A superb location combined with a strong layout, thick tall fir trees and tremendous mountain vistas make this an extraordinary experience. See further pictures and a course profile of the Chateau Whistler Golf Club by on my website here. Chateau Whistler Golf Club
If you have an awesome golf travel photo that you would like to share with Quintessential Golf audience, please send it to chuck@quintessentialgolf.com or contact me here.